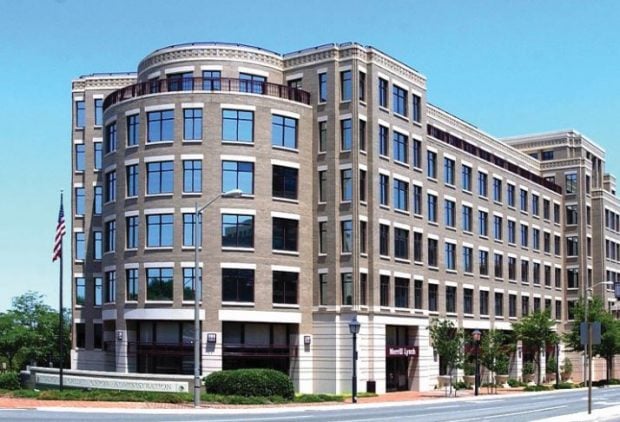 Credit union business groups told the NCUA they want the agency to suggest that credit unions consider replacing CEOs, board chairs and other key officials, but oppose the NCUA's plan to establish a rule requiring them.
During the two-month comment period that ended Monday, the NCUA received more than 20 comments, most of them following the same theme.
The NCUA has proposed establishing a rule that would require boards to establish and follow succession planning processes for key positions. These positions include the CEO, key executives, directors, members of the oversight committee, and members of the credit committee (where required by a credit union's bylaws).
"The succession plan should, at a minimum, identify key credit union positions, the skills and competencies needed for those positions, and strategies for identifying alternatives to fill vacancies," the NCUA wrote in its posting. of February 3 of the proposed rule.
Boards should review their succession plans at least once a year.
"This proposed rule is intended to strengthen current succession planning efforts by credit unions and to compel others who have not already done so to begin their succession planning process," the NCUA wrote.
Luke Martone, CUNA's senior director of advocacy and counsel, wrote in a four-page letter to the NCUA on Monday that CUNA supports "the overall intent of the rule." However, he said, "we believe that the provisions included in the proposed regulations would be more appropriate as guidance than as regulation."
Martone was asked in an interview how the boards, rather than the regulator, would enable the NCUA to deal with situations in which a clique within a board avoids succession planning; for example, that it might time a merger to coincide with its CEO's need to retire.
Martone said reviewers can already address succession issues during their regular reviews.
Aminah M. Moore, NAFCU's regulatory affairs adviser, also said the NCUA already has the authority to handle succession planning.
"Reviewers should already perform a high-level assessment of a credit union's succession planning as it is part of the management component of the CAMELS rating system, making this regulation redundant," he said. – she writes in a six-page letter submitted to the NCUA on April 1.
Among the few backing the NCUA's proposed rule were the National Council of Firefighters Credit Unions Inc. (NCOFCU) and Stephen J. Foley, president/CEO of Bragg Mutual Federal Credit Union of Fayetteville, North Carolina ($95 million assets, 9,435 members).
It was founded in 1952 to serve the civilian employees of the Army's Fort Bragg Base, but now serves many groups and an area that includes a large swath of rural North Carolina and South Carolina.
Foley was hired as chairman/CEO in 2018, following the departure of two CEOs earlier that year. One served a few months, the other, Betty Eileen Donovan, served as president and CEO from November 2015 until her firing in February 2018.
The following year, Bragg Mutual settled a lawsuit brought by Donovan for wrongful termination, discrimination, and retaliation after he reported to the NCUA alleged violations of its bylaws and regulations by the credit union board.
Foley did not mention the lawsuit, but he noted that the lack of a succession plan created difficulties after the departures of the two previous CEOs.
"We now have a plan in place and our board understands the steps to take in the event of an unforeseen vacancy or an expected change in leadership," Foley wrote. "Finding a good CEO is a challenge, it is also very difficult to identify replacements for key positions in any small or medium credit union."
The NCUA said reviewers will defer to the judgment of a credit union board of directors on how it approaches writing an estate plan "so long as its plan addresses the elements required by Rule".
"Credit unions are expected to develop a plan and provide training that matches the size and complexity of the credit union. Therefore, smaller credit unions are more likely to have a straightforward succession plan that involves only a few key leadership positions," the NCUA wrote.
The NCUA said the need for the rule became apparent as it saw many credit unions forced to merge because they did not have people ready to take on key leadership roles. This was more common among smaller credit unions, those with less than $50 million in assets, he said.
The NCUA also expressed concern about the nationwide wave of retirements of baby boomers, now ages 57 to 76.
"Succession planning is critical to the continued operation of credit unions whose board members and officers are part of this wave of retirements," the NCUA wrote.
Studies of CEO tenure vary widely. The Harvard Law School Forum cited a study by Equilar that found the median tenure of CEOs of S&P 500 companies was five years at the end of 2017.
A CU time Analysis of NCUA records found that of the 5,048 credit union CEOs listed in its data for December 2021, 2,203 CEOs had first and last names matching CEOs in December 2011, and 901 matching those of December 2001. Among the board chairs, 1,547 matched for 2011 and 513 matched for 2001.
Median assets for all credit unions as of December 2021 were $49.7 million, compared to $43.1 million for credit unions with a CEO tenure of at least 10 years and $36 million for a term of at least 20 years.
Another one CU time Analysis of NCUA data found that the median size of the 5,262 credit unions acquired through mergers from January 2001 through June 2021 was $3.9 million in assets, and 90% of they have less than $38.3 million in assets. Even among the most recent mergers, those from January 2019 to June 2021, more than half of the 336 mergers acquired credit unions with assets of less than $7.8 million, and 90% of them had less than $89.6 million in assets.