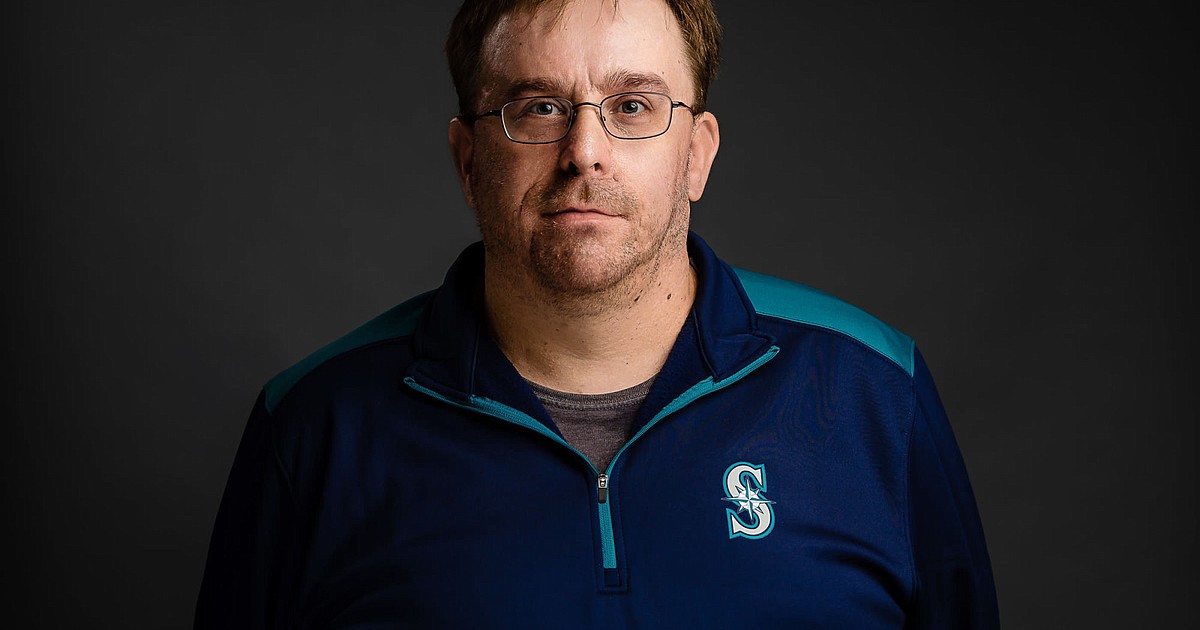 Yes, it takes a lot to qualify tonight for the Tri-State Invitational Wrestling Tournament Championship Final at North Idaho College.
Wrestlers have to make their way through a slice which in some cases can be more difficult than what they will see in the state tournament.
And maybe, just maybe, there are a few who think they have something to prove after totally wiping out this event due to last year's pandemic.
In the case of some teams in this part of the state, wrestling at a high level is just something they have to do – like it or not – from the first game of the season until the kick off. State Tournament final whistle at Holt. Arena in Pocatello in February.
For Post Falls, who have won five of the last seven 5A State titles, this is almost new roster for coach Pete Reardon.
"It's a younger group than what we normally have," Reardon said. "But they fight and they take it seriously and work hard to live up to this reputation that we have built. And it's really cool to see.
On December 9, Post Falls defeated Lake City 62-15, then won at Lewiston 53-28 the following night, against two 5A Inland Empire League opponents who will have to meet again at the regional in February.
"We're lucky that when we compete in our league it's tough competition," Reardon said. "There are good wrestling programs and a big advantage to seeing them early in the season."
A sin …
"It's just balancing the season so you don't see everyone back to back," Reardon said. "We'll see them from time to time at tournaments like Tri-State, Rollie Lane and the North Idaho Rumble, so we'll see them again."
For Lake City coach Corey Owen, seeing a league opponent like Post Falls is a good way to gauge where his team is.
"I like to schedule them early," Owen said. "Post Falls is the measuring stick in this area. Our kids struggled hard but we were outscored by them and the score was a bit more off balance than we would like. But Post Falls is the class of the area and handed it over to us. Hope we can learn some lessons from this and keep building from here.
In case you were wondering, Post Falls is visiting Coeur d'Alene on February 10 and the annual TerHark Cup between Coeur d'Alene and Lake City, at Coeur d'Alene High this year, is on January 20.
The 5A Region 1 tournament will take place on February 19 at Lake City High.
WHEN it comes to building on success, for many teams, it starts with the aftermath of this weekend's Tri-State Invitational at NIC.
"I'm taking four or five freshmen who are new to this whole tournament experience," Owen said. "Tri-State is a whole different ball game. I think it's important for our guys to go and see this kind of competition and what it takes to get to where they want to go. I'm so glad these guys are having this eye-opening experience. "
Not all 50 schools bring full teams, with some including only a few in the tournament.
"When I was wrestling 20 years ago, each school brought their whole team," said Owen, a 2000 Sentinel High graduate in Missoula. In that first or second round, you would have someone you could handle. Now you are almost shocked when you see some of the parentheses. Everyone is good and every game is a very competitive game. You really don't see a bad kid in the weight.
Good or bad, if a wrestler finds himself in the spotlight at Christianson Gymnasium tonight for the final, he is on the right track.
Whether they are out of their league or not.
Jason Elliott is a sports writer for The Press. He can be reached by phone at 208-664-8176, ext. 2020 or by email at [email protected] Follow him on Twitter @JECdAPress.