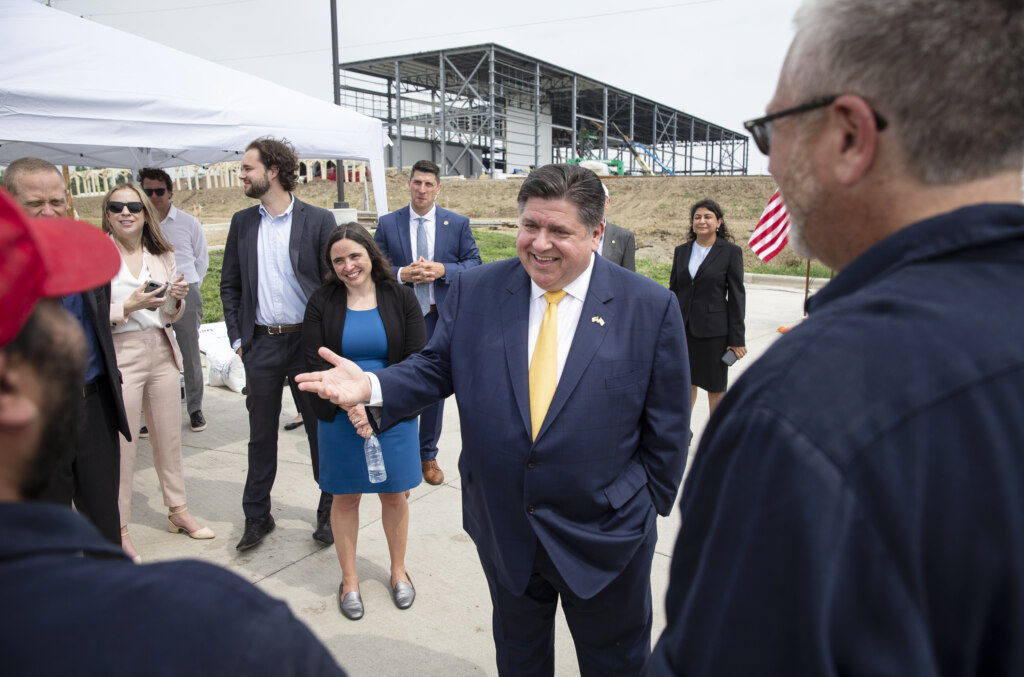 Gov. JB Pritzker is declaring Illinois a disaster for the 33rd time since the pandemic began, meaning he has given himself emergency powers for nearly 70% of his term.
Governor JB Pritzker extended his COVID emergency powers on August 19 for the 33rd time, with the last proclamation expiring on September 17.
By the end of his new proclamation, Pritzker will have held emergency powers for 919 of his 1,341 days in office, or 68% of his term.
Since the early days of the pandemic, Pritzker has used these powers to issue 116 executive orders related to COVID-19. He hinted at their withdrawal in April, but has remained silent recently.
"Hopefully we can remove all of them eventually, along with the disaster declaration," Pritzker said on April 27.
Emergency executive powers are designed for tough times, like when there's a tornado or there's no way to vaccinate people against a disease. Thirty-three proclamations later, over 80% of Illinois people over the age of 5 have received at least one dose of the COVID vaccine, so what's the rush?
When the pandemic hit, social distancing was a norm across the country. On August 11, the US Centers for Disease Control and Prevention updated its guidelines to no longer recommend social distancing or quarantine if people have been exposed to COVID-19.
A federal health official pointed out how much everything has changed since March 2020.
"The current conditions of this pandemic are very different from those of the past two years," Greta Massetti, who leads the field epidemiology and prevention branch at the CDC, said Aug. 18.
Pritzker's series of disasters has not changed. Without legislative oversight of emergency powers, Pritzker can continue to write its own rules.
Illinois is expected to follow 34 other states that expect lawmakers to check their governor's emergency executive powers. Illinois is the only state in the Midwest still under a COVID emergency declaration, according to the National Academy for State Health Policy.
Ohio implemented a new law allowing the state legislature to override executive emergency powers in March 2021.
After two and a half years of living with the virus, it's time for Illinois' COVID response to be in more than one man's hands.