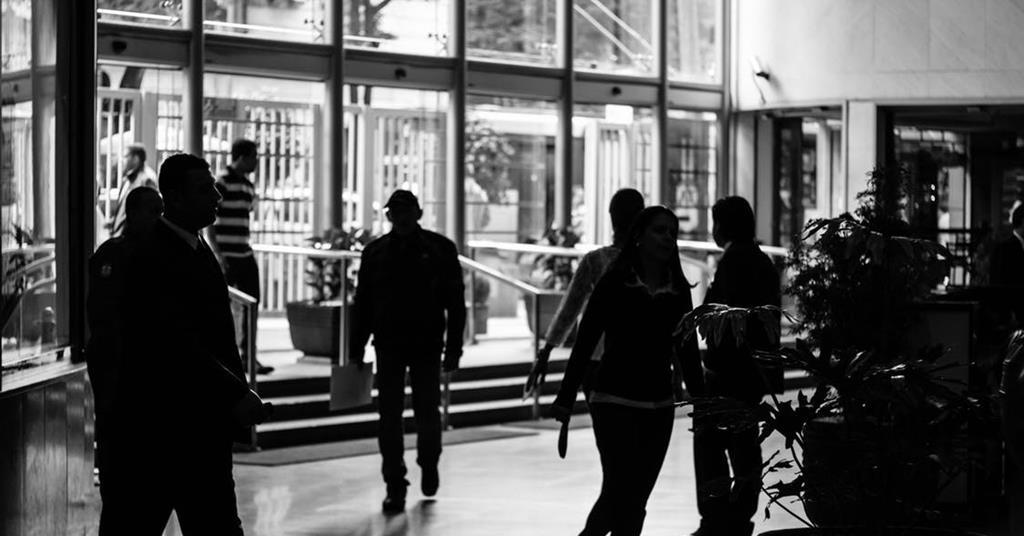 Hammerson, Quintain, CBRE IM, UrbiStat International, LondonMetric Property, Knight Frank, Arrow Capital Partners, JLLFrasers Property Industrial, Schroders CapitalCBRE, DelanceyBrookfield, Cushman & Wakefield, Bryan Cave Leighton Paisner, Kontor, Upflex, MetLife Investment Management, VICI Properties, Goldman Sachs

Delancey – The UK-focused property investment and development adviser has appointed Martin Farinola as Head of Real Estate Debt Strategies. Farinola will lead Delancey's real estate debt strategies across its portfolio to grow and grow the business. Farinola has joined Delancey since Brookfield, where he led the European real estate debt business. Farinola previously held senior positions in investments and debt at GAM, formerly the debt business of Renshaw Bay, Goldman Sachs International and BlackRock.
Schroders Capital – The management company's real estate team extends its investor coverage in Europe with the appointment of Stephen Miles as Head of Strategic Capital Partnerships for Europe. In this newly created role, Miles will be responsible for developing Schroders Capital's strategic relationships with existing and new property clients across Europe. Miles will advise clients on potential investment solutions covering the full range of global real estate capabilities and products offered by Schroders Capital's real estate platform. Miles, who will be based in London, has spent the past nine years at CBRE where he was most recently Executive Director within the EMEA Capital Markets team. Prior to CBRE, he held a similar role at JLL, having joined the firm in Paris before moving to London and working in its fundraising team.
MetLife Investment Management – David Politano was appointed responsible for the real estate debt. He is a 27-year veteran of MetLife Investment Management and MetLife, most recently leading the International Platform, North East Region and Real Estate Capital Markets group within the firm's real estate team. He replaces Gary Otten, who retired from the firm. In addition to his new role, Politano will retain responsibility for the International Platform, North East Region and Real Estate Capital Markets Group while a successor is determined.
CBRE Investment Management – Madeleine Cosgrave and Laura Duhot have appointed abben as independent members of the EMEA Direct Property Investment Committee and the UK Direct Property Investment Committee, respectively. Cosgrave was MD and Regional Head of Europe at GIC Real Estate from 2016 to 2021. She is a Fellow of the Royal Institution of Chartered Surveyors and former Chair of the INREV investor platform. Additionally, Cosgrave is the interim non-executive director of Landsec and has served on several GIC Real Estate boards across Europe. Duhot was MD at Lend-Lease, Grainger, Pradera and Sunrise Senior Living and founding partner of MCP (now M3CP). Duhot also has 12 years of experience in private equity, investment banking, fixed income and corporate lending. Duhot is also an interim non-executive director of several companies, including an LSE-listed debt fund, a healthcare company and another real estate REIT, both of which are on the FTSE250 index. Francesco Terra was named Retail Consumer Intelligence Lead EMEA. Terra will be responsible for providing consistent and effective customer and competitive insights on CBRE IM's retail platform, while supporting the execution of the company's retail asset strategies. Terra will work closely with Retail Asset Managers and their teams. In 2017, Terra co-founded UrbiStat International, a market research agency that supports investment and real estate managers in the decision-making process, based on data collected from consumers. Prior to this, Terra was Head of Competitive Intelligence and Services, EMEA, at Sonae Sierra.
VICI properties – The sicafi has appointed Kellan Florio CIO Senior Vice President and Moira McCloskey, Vice President of Capital Markets. Florio will be responsible for leading the expansion of VICI through experiential real estate investments with operators. Florio joins from Goldman Sachs where he spent the last 15 years in the real estate investment banking group advising public and private companies. Kellan's experience at Goldman Sachs spanned the real estate, gaming and hospitality spectrum, and he most recently served as global head of hospitality and leisure investment banking. McCloskey will be responsible for leading VICI's capital markets initiatives and continuing to expand VICI's relationships and access to capital in domestic and international debt and equity markets.
Hammerson – Sarah Tinley joined the company in the new role of Director of Marketing and Space Creation, to support its commitment to shaping and creating vibrant urban spaces where people and brands want to be. Tinsley will lead Hammerson's direct customer marketing, brand experience, digital, activations, partnerships, brand feedback and customer feedback teams. Tinsley joins Hammerson from Quintain, where she spent two years evolving the company's consumer residential brand. Prior to that, she worked for seven years at Whitbread Restaurants. Prior to that, Tinsley spent over six years at Red Bull, including as head of entertainment marketing.
LondonMetric Property – Alistair Elliot was appointed independent non-executive director of the company with immediate effect. Elliott was until recently senior partner and president of the Frankish Knight Executive counsel. He has also served as Deputy Chairman and Trustee of LandAid, Member of the BPF Policy Committee and Property Representative of the Professional and Business Services Council, Chairman of the Office Agents Society and Chairman of the Property Advisors Forum. He is currently a member of the Prince's Council and Chairman of the Duchy of Cornwall's Commercial Property and Development Committee. He is also a non-executive director on the board of directors of Grosvenor Great Britain and Ireland.
Arrow Capital Partners – Tim Hammer joined the company as Head of Development to support recent growth on the logistics development side of the business. He will be responsible for the logistics development due diligence and supervision of Arrow's project managers throughout Germany. He joins from Frasers Industrial Propertywhere he spent four years as a logistics project manager. Jerome Fröhlich joined as an investment analyst to support the extended acquisitions team on all aspects of the deal process, including research and due diligence. Previously, he was senior valuation and transaction consultant at JLL, based in Germany.
Upward bending – The global provider of hybrid workspace solutions has appointed Isobel McKenna as Senior Vice President Workspace Solutions EMEA to lead the company's EMEA headquarters in London and appointed Freddie case Vice President of Workstation Solutions for the EMEA region. McKenna joined Upflex since CBRE, where she was EMEA Head of Workspace Solutions, before serving as Vice President of Enterprise Accounts at IWG. Prior to joining Upflex Case, he was a business manager at Counterbefore which he worked at WeWork and Flexioffices.
Gerald Eve – The real estate consulting firm has appointed John Howels as an energy and infrastructure partner within its industrial and logistics team. Howells joins from Cushman and Wakefield where he was responsible for energy and infrastructure. Previously, he ran his own consulting business and worked on the client side for an energy company.
Addleshaw Goddard – The law firm appointed Simon Pollock as a partner in its Investment Management Group (IMG), relying on the firm's offer as a consultant in corporate real estate transactions. Pollock, who specializes in real estate mergers and acquisitions and joint ventures, previously worked for Bryan Cave Leighton Paisner and will join Addleshaw Goddard in July. His practice has focused on buying and selling corporate vehicles (onshore and offshore), often through complex structures, and establishing joint ventures and management arrangements between fund platforms. real estate and investors.