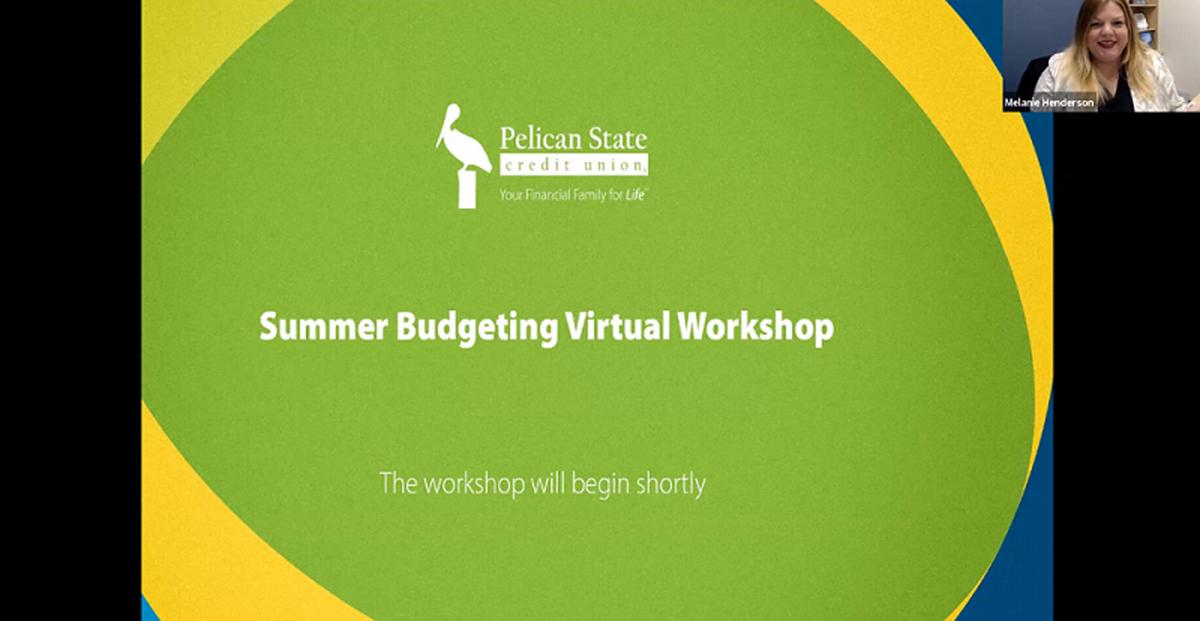 RED STICK – Pelican State Credit Union hosted a free virtual workshop on financial wellness on May 25, where attendees learned budgeting tips for expenses that arise during the summer season.
The workshop was broadcast live on Zoom and the Credit Union's Facebook page, and featured Pelican's credit counselor Lisa Fuller, as well as the Baton Rouge regional manager of the Boys and Girls Club of Metro Louisiana. Takara Abuwi. Melanie Henderson, Pelican Financial Awareness Supervisor, facilitated the workshop and answered questions from participants.
Guests who attended the workshop received tips on how to create a summer budget, save on summer vacations by examining the expenses that come with them, how a vacation savings account can help to save money all year round and more.
The panel also provided resources for participants during the workshop, such as a digital budgeting spreadsheet, a full list of upcoming summer programs in the Greater Baton Rouge area and more. The full recording of the webinar can be viewed at pelicanstatecu.com.
This workshop was free and open to the public, and Pelican membership was not required to attend the workshop or ask questions.
To see all of the upcoming Pelican events, visit pelicanstatecu.com/events.