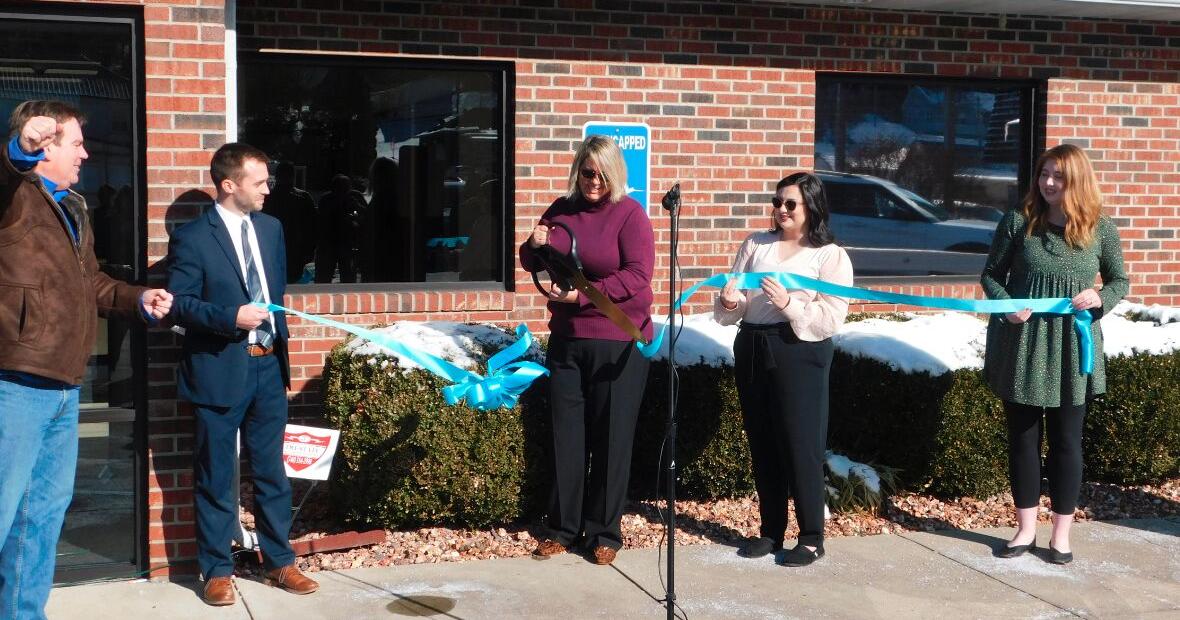 GREENUP DESCO Credit Union opened its doors with a ribbon-cutting ceremony Friday in Greenup.
Branch manager and Greenup native David Bentley said he is looking forward to meeting Greenup County's financial needs and for DESCO to become a good community partner.
"I joined DESCO in June," Bentley said. "But they had started the process long before. Greenup has always been an attractive market because of the people who live there. And we want to be part of that community.
The pandemic has slowed the process significantly, Bentley said, as it has with so many other companies. But DESCO continued to move forward with the new branch.
The company has successfully opened its new branch in Ashland and the Greenup branch will now be open to better serve DESCO customers.
"And having it all come together gives me comfort," Bentley said of the future. "And it's coming home to me."
Bentley said DESCO prides itself on providing hands-on service to its customers and giving them what so many people think is missing in today's world: a personal touch and real help from real people.
"When it comes to things like banking or health needs, for example, you like being able to talk to people you know. Some of the first questions you ask people are 'where are you from' and 'where did you go to school?' said Bentley.
"And we even ask 'who were your mother and father?' These questions are important for the people of Greenup, and they are important for DESCO. And that's one of the reasons I think we're a really good fit here.
DESCO President and CEO R. Lee Powell Jr. echoed Bentley's sentiments and highlighted the resilience of area residents during the pandemic.
"Over the past two years, in the midst of the pandemic, we've seen record deposit growth and record loan growth, and record revenues, and that's a nice combination," Powell said.
While it hasn't been easy for the employees and the communities they serve, Powell said they should all be commended for their hard work.
DESCO's board also provided excellent leadership, Powell said.
"They bonded to take care of each other and our customers," he said. "And that dedication is what made things work."
This dedication has allowed DESCO to open two different branches in one year, while other companies have reduced working hours and in some cases even closed branches.
"We're going the other way," Powell said. "We have kept our locations open and kept our customer service levels high. The demand and the need in the community is there. And that's why we continue to grow. But today we are here to have fun. The work has been done to get here, and the community service work is ahead. But today we just want to welcome everyone and enjoy each other's company.
Tim Gibbs of Ashland Alliance said Ashland Alliance was proud to be a partner of all DESCO branches, but said the Greenup branch was special.
"You are going to have great services for a great community that is picking itself up and moving forward. All the groundbreaking ceremonies you see up and down the street in this community are a good indication of that. And on behalf of the Ashland Alliance and the broader business community, we welcome DESCO to Greenup.
Katelyn Adkins