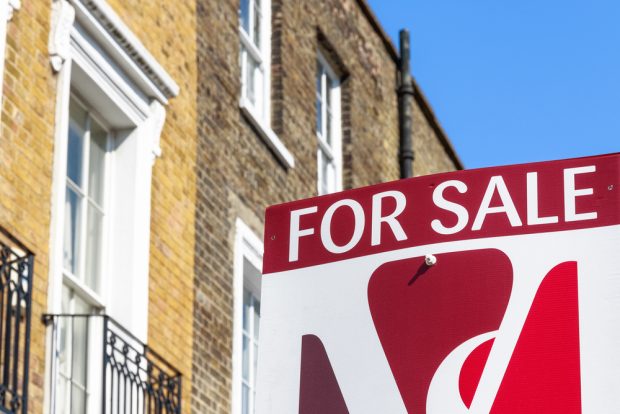 The National Association of Realtors reported that existing home sales in June showed their first monthly gain since January, and they expect the feverish price increases to begin to ebb later this year.
Existing homes sold in June at a seasonally adjusted annual rate of 5.86 million units, 1.4% more than in May with sales flat in the South, but up in all other regions. Sales increased 22.9% from June 2020 with double-digit gains in every region.
NAFCU chief economist Curt Long said on Friday he expects sales to remain strong for the remainder of the year, but will remain constrained by availability and affordability.
"Demand is declining somewhat from its frenetic levels at the start of the year, but that only encourages buyers who have let the rush pass to re-enter the market," Long said. "A still improving economy and rising wages will also boost sales in the medium to long term. "
The unadjusted median price of existing homes rose from $ 350,400 in May to $ 363,300 in June, up 23.4% from the previous year, as prices rose in all regions.
The "median price has hit a new all-time high as demand continues to push prices up," Long said. "Mortgage rates have fallen, stimulating demand and remaining just 23 basis points above the all-time low set in January."
NAR chief economist Lawrence Yun said the rate of home sales continued to exceed pre-pandemic levels.
"Supply has improved slightly over the past few months due to increased housing starts and the number of existing homeowners listing their homes, which has resulted in increased sales," Yun said.
"At a general level, house prices are unlikely to decline due to tight inventory conditions, but I expect prices to appreciate at a slower pace by the end of the year. "Yun said. "Ideally, the costs of a home would increase roughly with income growth, which is expected to occur in 2022 as more listings and new construction become available."
First-time buyers represented 31% of sales in June, unchanged from May but down from 35% in June 2020. Individual investors or buyers of second homes, who represent many cash sales, bought 14% housing in June, down from 17% in May and down from 9% in June 2020.
Buyers paid cash on 23% of transactions in June and May, up from 16% in June 2020.
"Huge gains in wealth from both home equity and the stock market have pushed cash transactions, but first-time homebuyers who need mortgage financing are especially faced with record real estate prices. and low stocks, "Yun said. "Although rates are favorably low, these hurdles have been overwhelming for some potential buyers."