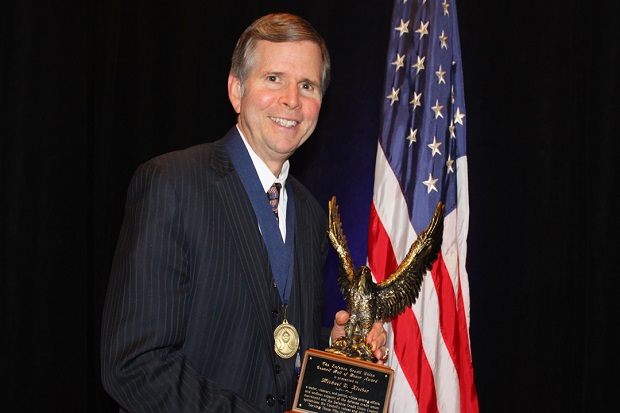 Dave Willis, will become president / CEO of Oklahoma's largest financial cooperative, Tinker Federal Credit Union, on September 1, succeeding current president / CEO Mike Kloiber who will retire at the end of this month after 33 years of service.
During Kloiber's executive leadership, Oklahoma City-based FCU Tinker grew from $ 937 million in assets, 154.89 members, and 11 branches in 1996 to $ 5.6 billion in assets, 430,754 members and 32 branches at the end of the second quarter, according to Call Reports and TFCU.
Additionally, Kloiber successfully led the TFCU through three major disasters.
In 1995, following the bombing of the Alfred P. Murrah Federal Building which destroyed the offices of the Federal Employees Credit Union (FECU), TFCU offered office space to allow FECU to continue its operations and serve its members. During the domestic terrorist attack, 33 employees were working. Eighteen employees, one board member, one credit committee member and 85 members of credit unions perished, representing more than 60% of the 167 people who died.
Kloiber organized and supervised a team of executives and support staff to work with FECU survivors and ensure that the credit union not only survived but eventually thrived, according to the TFCU members' newsletter, Money's Worth.
And he thrived.
Since June 1995, FECU, which was later renamed Allegiance Credit Union, increased its assets from $ 77 million and 15,539 members to its current assets of $ 363 million and nearly 26,000 members, according to Call Reports.
In 2013, a tornado destroyed TFCU's Moore branch and the only thing left standing was part of a wall and the vault vault where employees and members survived the storm and survived . Less than a year later, a new branch has risen from the destruction pile, becoming the city's first business to reopen, the bulletin noted. Finally, in 2020, Kloiber led the credit union during the COVID-19 pandemic. Like most businesses, the credit union has faced unprecedented challenges in continuing to provide its products and services to its members.
But what Kloiber mostly wants to remember is that he was a leader in dealing with employees, members and our volunteers, the newsletter noted.
"We have really been like family. I've spent more time with a lot of our people than anyone else, and I've worked with a lot of them throughout my TFCU career, "Kloiber said in Money's Worth. "I tried to be a leader that employees of all levels would find accessible. "
Willis noted that Kloiber's retirement marks the end of an era as he prepares to start a new one for TFCU when he becomes its new CEO.
"They say people don't quit their jobs because of the pay or job dissatisfaction, but because of the boss. So it's a testament to Mike's leadership over all these years that the average length of his leadership team is over a quarter of a century, "Willis said in Money's Worth. "I have big shoes to fill."