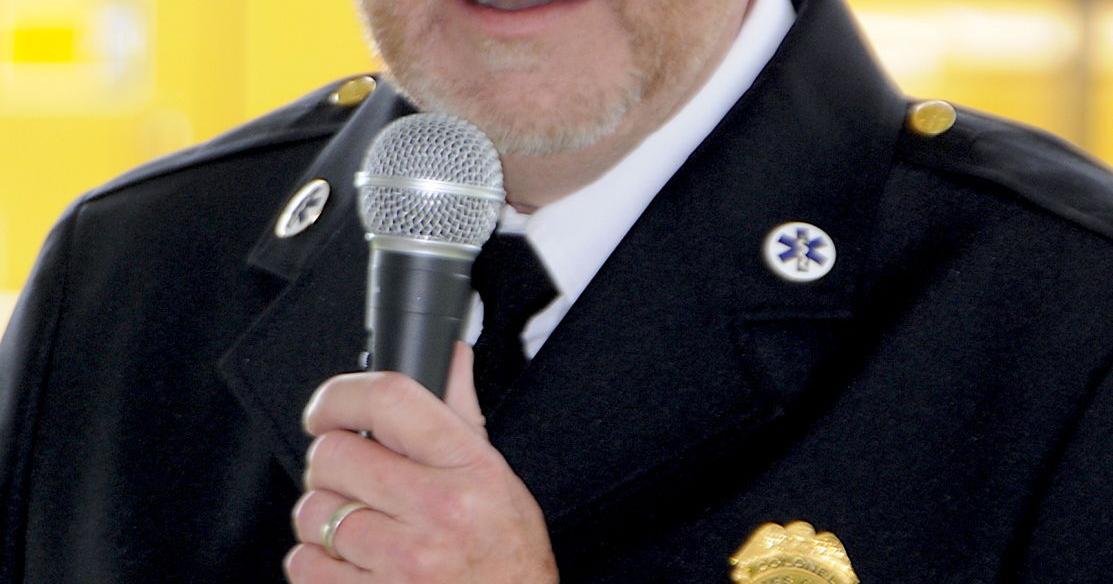 Wilkes County commissioners authorized the borrowing of up to $10 million for the construction and equipping of an emergency services facility on May 10.
County Executive John Yates said $3.1 million of U.S. bailout funds awarded to Wilkes and a state grant of $362,500 are also earmarked for the 24,000-square-foot building. This will be the main base for Wilkes' emergency medical services.
Commissioners unanimously approved a contract allowing Jefferson-based Vannoy Construction Co. to build the facility for a guaranteed maximum price not to exceed $11.86 million. The contract calls for full completion by November 30, 2023.
The county government is using the design-build process for the first time, and the commissioners chose Vannoy as the design-build contractor from several bidders. As such, Vannoy is responsible for all design and construction. Vannoy hires all contractors and said more than half are local.
Grading of the 6.75-acre construction site, on Call Street between Oakwoods Road and Wilkes County Jail, is well underway.
A groundbreaking ceremony for the facility was held May 12 on vacant land owned by the neighboring county along Executive Drive. Speakers included commissioners and Wilkes EMS manager Tim Pennington.
Also on May 10, commissioners approved Chase Bank's proposal to fund up to $10 million. Chase offered a 15-year loan with an annual interest rate of 2.81% and a maximum bond advisory fee of $7,500.
This was recommended by Chris Alexander of FHN Financial Advisors out of 13 proposals from six banks. Alexander said debt payments would be about $650,000 a year, but about $930,000 last year. The county will pay about $2 million in interest.
Ten of the 13 proposals were for 15-year loans with interest rates ranging from 2.81% to 3.67% and three were for 20-year loans with interest rates ranging from 3.40% to 3. 59%.
Wilkes County Chief Financial Officer Chris Huffman said documents related to funding were sent to the North Carolina Local Government Commission (LGC) for review in June. Approval of funding plans by the LGC is required to move forward.
The emergency services facility is the largest new construction project undertaken by the Wilkes County government since the construction of the Wilkes Detention Center in 2013-14. The county borrowed $12.6 million with an interest rate of nearly 2% for the jail, with Vannoy being the construction manager at risk.
Commissioner Eddie Settle pointed out that the new facility will prevent the county from renting a building next to Wilkes Medical Center in North Wilkesboro for the main base of emergency medical services.
Pennington said much of the one-story building is set aside for mass vaccinations and testing and will also be used for training. He said the new facility, designed by Asheville-based LS3P, will have space for 10 ambulances and two critical response vehicles. It will have a metal roof and brick veneer siding.
Settle said two more satellite EMS facilities are needed in rural Wilkes. Commissioner Brian Minton agreed and said a satellite facility was needed at Boomer to help EMS get to ERs faster in southwest Wilkes.
In September 2019, Pennington and Wilkes EMS operations manager Bryant Reid outlined a plan they said would see EMS respond to at least 90% of the agency's emergency calls in 10 minutes or less. Pennington then said Wilkes EMS met that response target on about 70% of calls.
The emergency services facility will complement what they have outlined, including helping EMS respond to emergencies more quickly on US 421 and elsewhere in South Wilkes.
Two other components of the plan were to build satellite EMS stations in Mountain View and East Wilkes, which opened in November 2020 and November 2021, respectively.
The Mountain View facility is near Mountain View Elementary School and the other near East Wilkes Middle School. Both have an ambulance and 24 hour staff.
Another element of the plan was to have ambulance and EMS personnel based at Millers Creek Fire Station 24 hours a day (two 12-hour shifts), instead of the single day shift. This was accomplished in 2019.
During a budget working session on May 5 and earlier, commissioners discussed building a satellite EMS station on property the county already owns in the Boomer. They also talked about leasing space in rural fire stations as an alternative to new construction.
Commissioners also discussed the construction of a new county office building and new facilities for the Wilkes Health Department and the Wilkes Department of Human Services on county-owned Executive Drive.