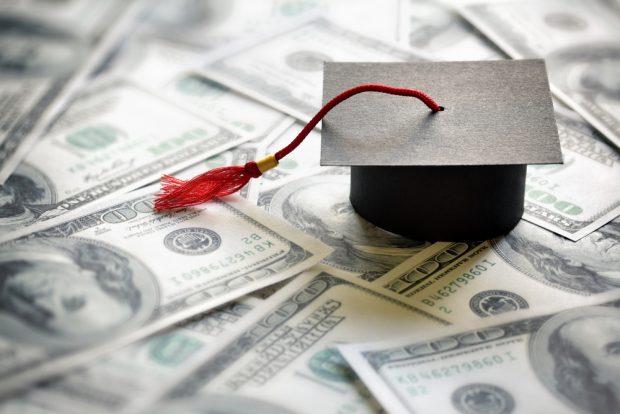 Splash Financial said Wednesday that its student loan volume grew last year, and it called out two credit unions, among others, for contributing to its results.
The Cleveland, Ohio-based company provides an online platform where borrowers can get quotes to refinance their student loans from various banks and credit unions.
Among its new lenders, Splash named Bethpage Federal Credit Union of Bethpage, NY, on Long Island ($11.5 billion in assets, 432,699 members). NCUA data showed Bethpage held $9.8 million in private student loans as of Dec. 31, up from $540,703 a year earlier. Its student loans still represent only 0.1% of total loans.
"Today's growing market is very competitive. Bethpage is thrilled to partner with Splash to accelerate new member and loan acquisition with a premium, frictionless digital student loan refinancing experience," said John Witterschein, vice president, credit at consumption at Bethpage.
Splash also named First Tech Federal Credit Union of San Jose, Calif. ($14.7 billion in assets, 652,828 members) as an existing member that continues to invest in the platform.
First Tech's private student loans grew from $11.2 million and 0.1% of total loans in December 2020 to $727.4 million and 7.5% of total loans at the end of December 2021.
"We strive to provide our members with personalized financial services and flexible loan refinancing options for a variety of situations," said Marito Domingo, Chief Financial Officer of First Tech. "Over the past two years, Splash has evolved into one of our most trusted fintech partners – actively working with our team to support our goals and drive growth."
Among all credit unions, private student loans accounted for $6.5 billion, or 0.5%, of their total $1.24 trillion portfolio as of Sept. 30. Student loan balances increased 8.3% over the previous 12 months, while total loans increased 6.2%.
A press release from Splash said it was attracting lenders looking to increase their visibility with the millennial and Gen Z demographic.
According to Splash, student loan rates have reached 7.90% since 2012, depending on the level of study, the type of loan and the date the loan was obtained. By comparison, Splash said its customers received an average rate of 3.51% APR last year, including a 0.25% rebate on autopay.
Steven Muszynski, founder and CEO of Splash Financial, said the company is helping those affected by the student debt crisis.
"Student loan debt traps many Americans — delaying or preventing them from enjoying the biggest milestones in life, such as buying their first home or starting a family," Muszynski said. "At Splash, we make the process of saving student loans as quick and easy as possible, in the constant pursuit of our mission to make people more powerful than their debt."