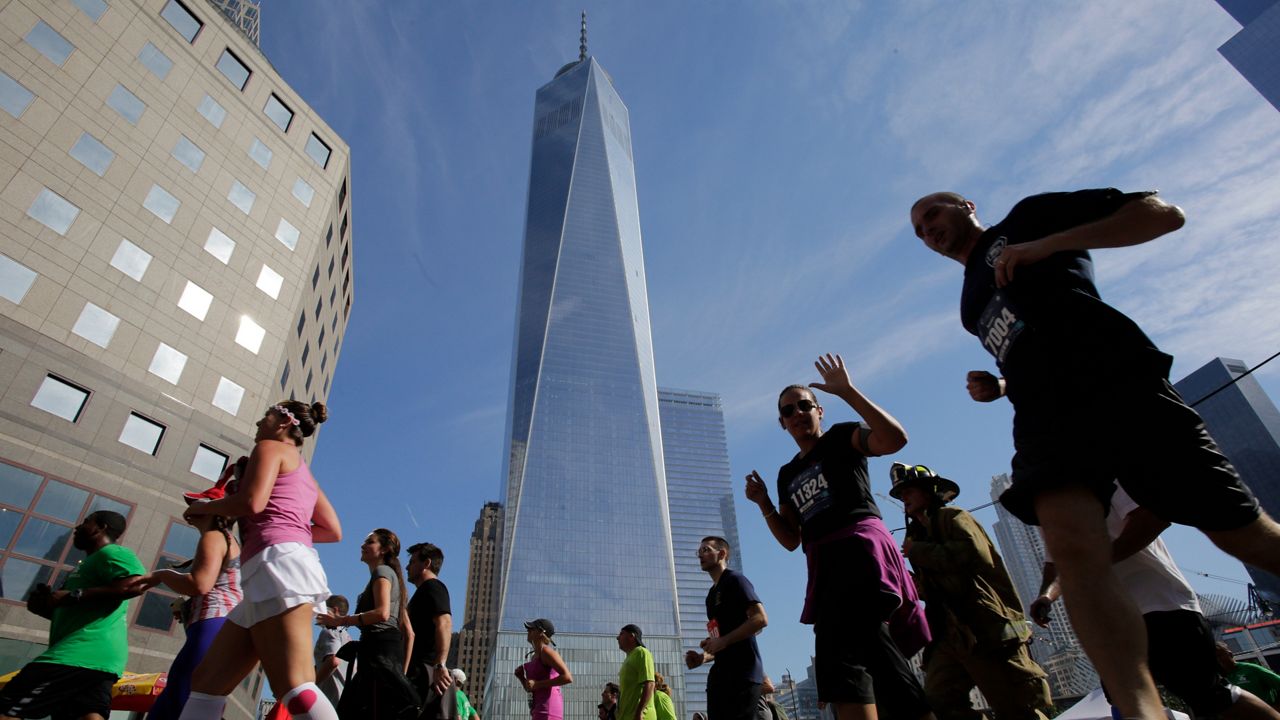 Hundreds of people climbed 104 floors on Sunday as part of the Tunnel to Towers Foundation's annual climb from One World Trade Center to the Observatory. The event was back after a two-year hiatus due to the pandemic.
"The first year I attended the event was the year right before COVID," said attendee Susan Fiorentino. "After the event, as difficult as it was, as hot and sweaty as the day was, I was like I couldn't wait to do it again, so it was disappointing but understandable why he couldn't have place in the past 2 years."
The first wave of climbers began their ascent at 5 a.m., but they weren't climbing to climb. The event is a fundraiser for the Tunnel to Towers Foundation which raises money to pay off the mortgages of the families of injured and deceased first responders and veterans.
Many participants took up the challenge for their own particular reasons. Mia Coe said she climbed in honor of her mother who escaped the South Tower's 103 floors on 9/11.
"FDNY, NYPD and all the other first responders combined with her courage and her strength and the grace of God is why she is here today and I can hug my mom," Coe said.
The Tunnel to Towers Foundation was created to honor FDNY firefighter Stephen Siller who, after a shift in Brooklyn on 9/11, walked through the Brooklyn Battery Tunnel to the Twin Towers to help. He was one of 343 firefighters who died that day.
"Many were rescued thanks to the firefighters, especially those climbing the stairwells, saving lives that day. Most certainly our police officers too," Siller's brother and foundation CEO Frank Siller said Sunday. "And being able to allow people to come up the stairwell in honor of all these great Americans is important."
Since the terrorist attacks, 287 firefighters have died of 9/11-related illnesses. Just last week, the FDNY announced more deaths over a four-day period.
"We were told after the Trade Center that some of the diseases would take 20 years to occur and unfortunately now we are paying the price," said former FDNY commissioner Sal Cassano. "This week we've had four in four days, but in recent years they've become more frequent than we'd like."
Attendees and organizers said that as the city continues to lose its heroes affected by 9/11-related illnesses, they will continue to step up and honor them through this small sacrifice and the fundraising associated with it. .