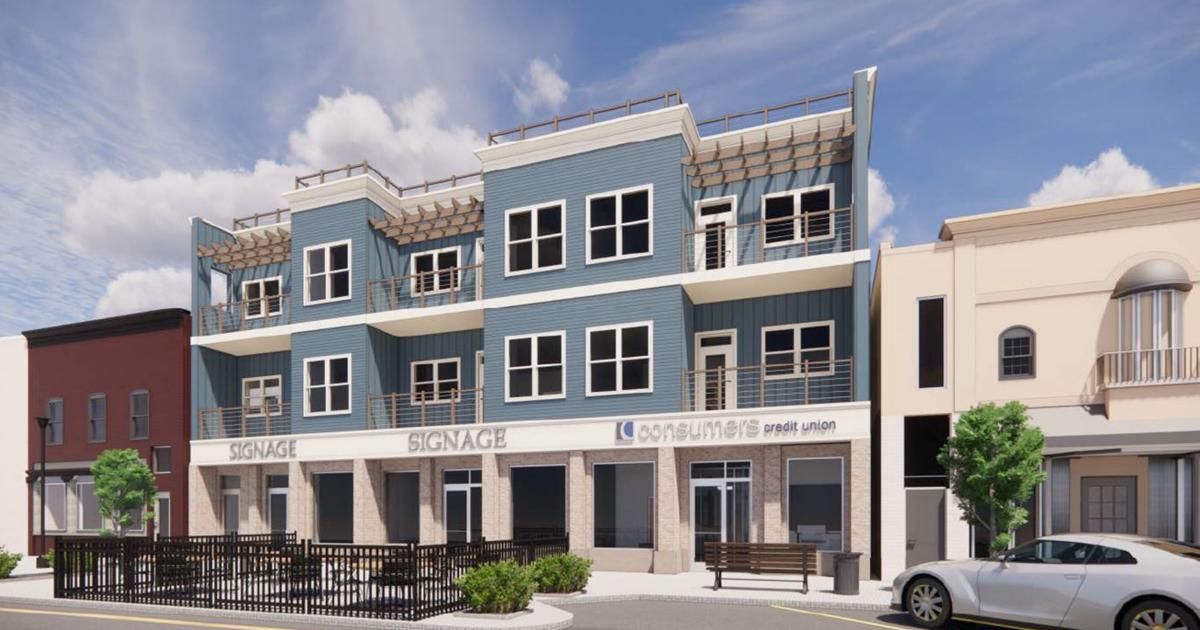 Over the next few years, the landscape along Phoenix Street in downtown South Haven will be given a facelift in the form of a new three-story mixed-use development.
Kalamazoo-based Consumers Credit Union, which operates a branch in South Haven, plans to construct a 28,500 square foot building on three parcels of land located at 412, 414 and 416 Phoenix St. When completed, the building will house a center -city Consumers Credit Union branch and two other spaces for retail or restaurant businesses, while the top two floors will feature 8 two-bedroom apartments and four one-bedroom units. On-site parking will be accessible from the rear of the building off Eagle Street.
"We look forward to the development," said Kelly Getman-Dissette, South Haven Planning and Zoning Administrator.
Members of the Planning Commission approved the Consumer Credit Union site plan at their July 7 meeting after the credit company and its architect were denied a waiver in January by the Zoning Board of Appeals to build a four-storey mixed-use development on the three plots of land.
Although the four-story development was turned down by city officials, Consumers officials were still strongly convinced of developing a downtown presence.
"We wanted to invest in the community and maximize the urban density of a beautiful downtown," said Scott Sylvester, CEO and President of Consumers Credit Union. "Our current location serves over 6,300 members and will remain open. The downtown development demonstrates our commitment to growing in the South Haven market for retail and commercial services.
Although development has been given the green light to proceed, Consumers Credit Union officials said Tuesday they don't yet have a specific timeline for when the project will begin.
"The build date is not yet determined, we haven't launched a full bid yet," Sylvester said.
Currently, the three plots of land in the three-story complex consist of the former Great Lakes Eye Care building (which is moving to 570 Broadway Ave.) and a long parking lot between Phoenix and Eagle streets. Plans call for demolishing the existing building and digging up the parking lot to make way for the new three-story structure.