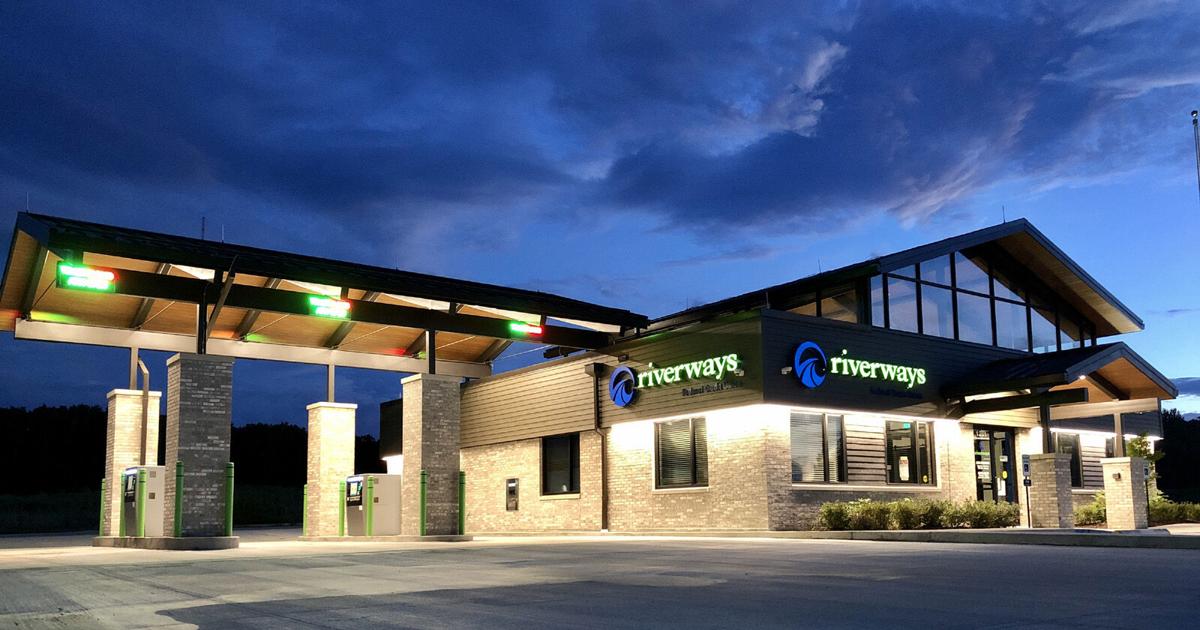 Rolla-based architectural firm Archer-Elgin was recently recognized for their work on the new Riverways Federal Credit Union location in Salem, located at 1201 West Scenic Rivers Blvd. The Mid-Missouri Chapter of the American Institute of Architects (AIA) awarded Archer-Elgin a "Merit Award with Citations for Environmental Sustainability and Technical Advancement".
The project was the first new building Archer-Elgin designed for Riverways Federal Credit Union. The structure measures 3,000 square feet with a 1,200 square foot drive-thru awning. It was completed for approximately $ 1.4 million, including site work.
In a press release Thursday, Archer-Elgin wrote that there were multiple goals for the building.
• Visibility – since the building sits along a busy national road (Highway 72), an eye-catching sign at the edge of the site, continuous lighting of the soffit, and tall slatted windows grab your attention.
• Improved Customer Experience – the interior has been designed with a custom cashier cabinet to house equipment and better serve customers. To help the lobby feel comfortable, a lot of natural light was provided inside and glass walls of the offices were used to make the offices more accessible.
• Energy efficient – heavily insulated walls and roofs were used, artificial lighting was reduced with natural light, and efficient heating and cooling units were provided.